You can find our former blog HERE
And HERE'S a link to the worm website where there's a quite accurate list (with short interviews) of studio residencies, intertwined with other Worm projects.
Some (Studio) Nice Memories;
Adi Gelbart in the studio…  Adi gave us later a copy of his record 'Preemptive Musical Offerings To Satisfy Our Future Masters' which was partly recorded at these sessions.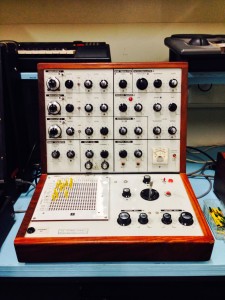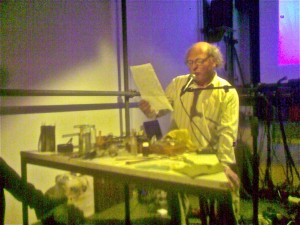 In April 2014 we had the Bohman Brothers & Richard Thomas as guests in the studio.  We invited them to make a radioplay which they did (in the end); it will be broadcasted @ our concertzender show in october 2014. They did a performance as well, here's Adam (because this is the only photo i made from the event).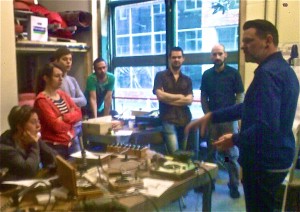 Derek Holzer did a one day workshop, which was a great succes (i mean; sold out and everybody happy), making his soundbox. We have one in the studio if you want to find out what that is.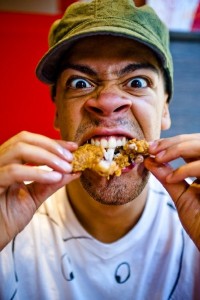 And Rachid Prins did some stuff (also april 2014). This photo was taken outside the studio as it is forbidden to eat@the mixing desk.
Conquering Animal Sound is Anneke Kampman and James Scott from Glasgow, Scotland. They worked in the studio for a bit more then a week, starting point of a new album as i recall…  (june 2014)